Canadian Red Cross First Aid App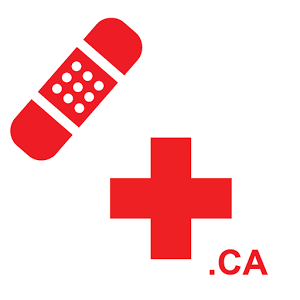 The Canadian Red Cross First Aid App allows you to keep lifesaving procedures and advice literally in the palm of your hands. Turn your Apple or Android smart phone, tablet, or mobile device into an extensive and instantaneous resource for the emergencies you encounter. The First Aid App helps you maintain and hone your First Aid skills on a day to day basis, and provides you with the extra details that can make a huge difference when seconds count.

Free to download, easy to use, essential to have. Download the App to get on the go access to First Aid videos, images, interactive quizzes, and step-by-step First Aid procedures.
Key features of the Canadian Red Cross First Aid App:
Step-by-Step First Aid Instructions for everyday emergencies.
Integration with 9-1-1, which allows to call EMS directly from the app.
Videos, images and animations which visually reinforce your First Aid skills
Prevention and safety tips for extreme weather and disaster conditions such as hurricanes, earthquakes, flooding, fires, and tornadoes to keep you aware and prepared.
Pre-loaded content which remains available even when cellular and internet data connections are not accessible.
Site powered by Weebly. Managed by
iPage